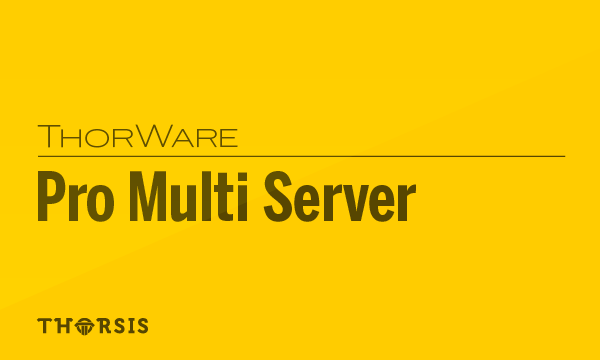 Driver software
Windows 7, Windows 8, Windows 10
English documentation on CD
Support and maintenance contract for 1 year
Features/supported protocols
Support from OPC according to specification version 2.04
DP master cl. 1,2, DP/V1, PA
graphical configuration tool
OPC test client
Additional services
Talk to us, we would be happy to integrate your device into the OPC server and create an installable OPC software package.
The Pro MultiServer offers easy access to the data of a PROFIBUS network. On the hardware side, the master interfaces of the Thorsis product family (isPro USBv4 and isNet DP/PA) are supported.
The server takes over the initialization and parameterization of the interfaces. The protocol variants PROFIBUS DP as class 1 and 2 master and PROFIBUS DP-V1 as master on an MSAC2 connection are supported. With the help of the DP-V1 functionality, it is also possible to configure and parameterize PA devices. All protocol variants can be used simultaneously on one segment. If there is no PLC for cyclic data traffic in the network, you can access the DP, DP-V1 and PA devices centrally with both cyclic and acyclic communication in parallel via the Pro Multi Server.
OPC Configurator
The OPC Configurator is used to parameterize the server. The parameters are set offline. Multiple configurations can be edited in parallel. A data model is created that is based on the existing PROFIBUS network. The OPC server itself is started when activated by a client and runs in the background.
OPC DemoClient
With the OPC DemoClient, the user can easily check all the desired functions of the server. The essential OPC client functions are provided by the demo client. It allows you to browse the server namespace, create active and passive groups, and read and write access to individual items in the namespace. In addition, it supports the creation of dynamic items in the namespace of the OPC server.