Asset Managment Software / Software suite for NOA applications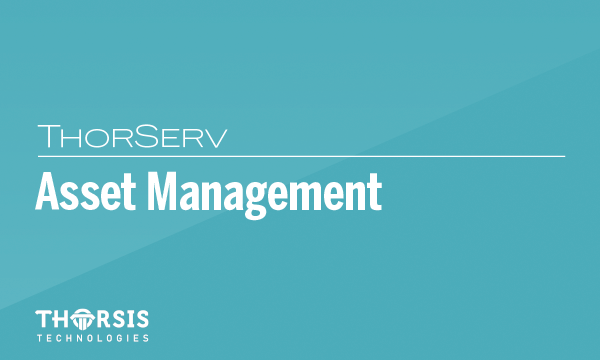 Contact
Request an offer
Support request
With FDT AsseTT Thorsis Technologies has released a system for automated, contextual data capture in the sense of NAMUR's proposed Open Architecture (NOA). FDT AsseTT enables the automatic acquisition of device data and makes it available to any OPC client for further processing via an OPC server connection. In addition, the Ethernet-based communication gateways of the isNet Line provide a perfect complement to the software solution in order to realize an alternative communication access to the fieldbus system. A first example installation is currently being successfully tested at BASF SE in Ludwigshafen as part of a pilot plant.
Heart of FDT AsseTT is the FDT AsseTT DTM, an enhanced version of the generic device DTM "isEDD View DTM" from Thorsis Technologies GmbH. The DTM interprets the EDD of field devices for the fieldbuses HART, Profibus and Foundation Fieldbus at runtime. The EDD provides device-specific information about available configuration and status parameters that are used to configure the OPC Server FDT AsseTT Server. Based on the proposed extensions of the EDD language syntax to support semantic information, a partially automatic configuration of the FDT AsseTT server can be realized in future. Currently, this information still needs to be provided manually when configuring the FDT AsseTT server via the FDT AsseTT Scheduler. On the other hand, this manual variant also offers the possibility of configuring plant- and application-specific parameters for data acquisition, which go beyond the context of the core parameters of NAMUR Recommendation 131 and thus open up many options for prognostic asset management.
New is the connection of the FDT AsseTT DTM to the FDT AsseTT server. After instantiating the DTM in the FDT frame application with a device type, the DTM attempts to register on the OPC server for data collection.
The FDT AsseTT Scheduler determines the sequence, the frequency and which parameters are used for the data acquisition. The scheduler provides the ability to access any number of DTM instances, including the needed FDT network architectures. The user can configure any number of schedules for data acquisition and also specify which parameters are to be retrieved from each field device.
To ensure an optimal connection of the OPC servers to the plant structure, FDT AsseTT provides with the FDT AsseTT Frame a specific FDT frame application as well. Through an integrated scripting function, the FDT AsseTT server can control this FDT frame and load DTM projects as required, set them online and start the data retrieval. In this system variant, any network topologies with communication and gateway DTMs of any manufacturer can be used. The FDT frame can be configured in accordance with the NAMUR concept in a way that only reading access to the parameters of the connected field devices is possible.
In summary, it can be stated that with FDT AsseTT a complete implementation of the NOA concept including an alternative communication access through Ethernet based communication gateways of Thorsis Technologies GmbH is possible.