generic FDT 1.2 DTM / EDD Host for HART, Profibus and Foundation Fieldbus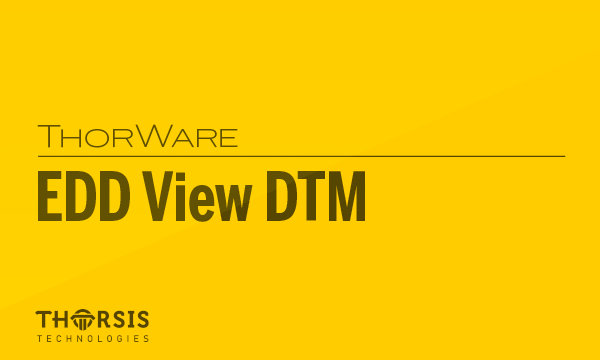 technical data / system requirements
Windows XP, Windows 7, Windows 8, Windows 10
Microsoft Internet Explorer Version 6 (at least)
FDT frame application supporting FDT version 1.2 at least
Software & documentation on CD
Support and maintenance agreement for 1 year
features / supported protocols
EDD Host working as generic FDT DTM
EDD Host according IEC 61804-3 and IEC 61804-4 inclusive enhancements
Support for HART EDDs, PROFIBUS EDDs and FOUNDATION Fieldbus EDDs
Graphical Front-End (Offline, Online, Measured Vaules, Diagnosis, …) according FDT Style Guide
Table- and tree view
Import of EDDs during runtime (catalogue update necessary)
Support of EDD methods including all BuiltIns
Third Party Access to all defined parameters using IDTM::GetParameters() and IDTM::SetParameters()
additional services
Talk to us. We would like to integrate your EDD into the DTM and create this way your device specific DTM software package.
demo version
based on a provided EDD implementation we create on request a full functional demo version for your device.
Contact
Request an offer
Support request
Every field device that is to be integrated into an FDT environment requires a corresponding DTM. However, the implementation of a DTM is generally device-specific and expensive.
In many cases, however, EDDs (Electronic Device Description) exist, in particular for PROFIBUS, HART and FOUNDATION fieldbus devices. With our generic DTM, the isEDDview DTM, EDDs can be used directly under FDT. Field devices can thus be integrated into any FDT environment.
With the isEDD View DTM we offer you a generic DTM that can be adapted to your requirements. The isEDD View DTM reads device descriptions from field devices, interprets them and provides FDT device types as device DTMs on this basis. The entry points standardized for EDD hosts are offered as device-specific FDT functions of the FDT frame application and can be used for the configuration and operation of the field device.