PROFIBUS USB Interface with Converter for PROFIBUS PA-Networks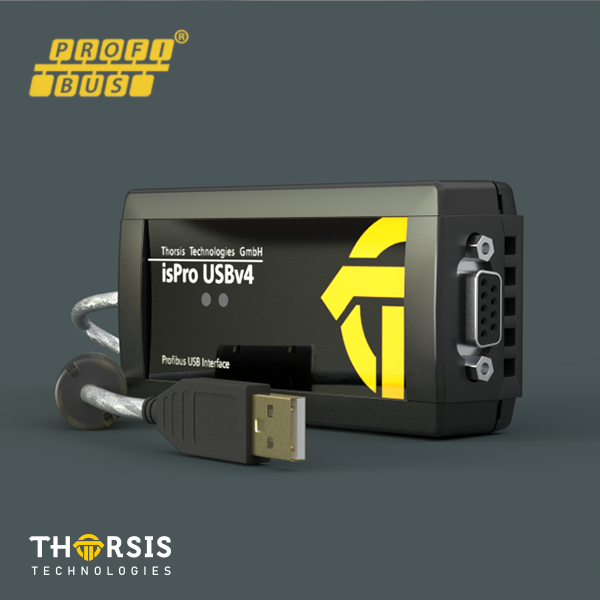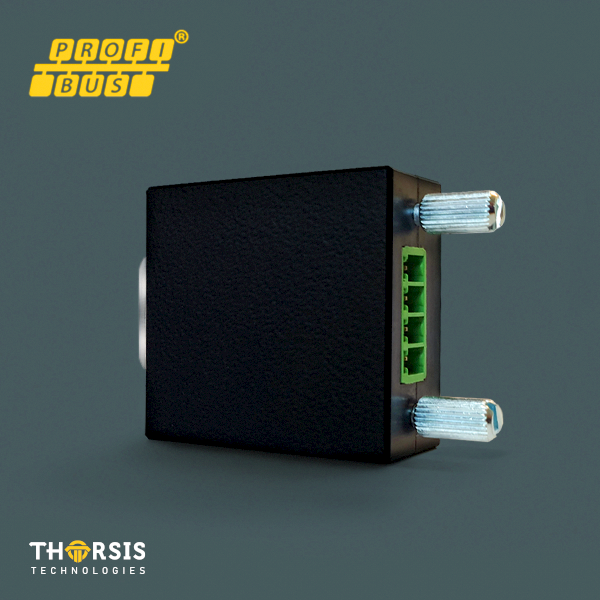 article number
Interface: 10300-0402 | Converter: 16300-0201
interface
USB
controller
Motorola Coldfire
RAM
256 kByte
Flash
256 kByte
connector
1 RS-485
fieldbus protocols
PROFIBUS DP (class 1 + 2) and DP V1 Master (class 2), DP Slave, FMS Master, PROFIBUS PA (optionally)
transmission rate
9,6 kbit/s – 12,0 Mbit/s, 31,25 kbit/s (PA)
galvanic decoupling
Optocoupler
power supply
via USB
dimensions
105 x 55 x 31 mm
weight
isPro USBv4: 80 g
(isFF/PA MAU: 30 g)
RoHs2-conform
yes
driver software
XP, Vista, 7, 8, 10
delivery contents
PROFIBUS USB interface, driver-, configuration- and test software, header files and examples for integration into customer software, documentation German and English on USB memory stick

Optional: isFF / PA MAU-Converter
available software
Pro Comm DTM
Pro Multi Server (OPC)
Contact
Request an offer
Support request
Downloads
The isPro USBv4 is the successor of isPro USBx12. It is compatible with the isPro USBx12. This interface is optionally available with an isFF/PA MAU media access converter, with which it can be connected to a PROFIBUS PA network.
Desktop PCs, as well as notebook devices, can be connected to a PROFIBUS fieldbus within seconds based on the plug & play features of USB. Operational areas are mobile set up and configuration of field devices. More more complex operations the parallel use of up to 16 PROFIBUS USB adapters connected to one PC is also possible. The adapters are USB bus poweredand are not dependent on external power connections.
The interface supports the Master functionality of the 
PROFIBUS Standard 
DP (class 1 and 2) and DP/V1 (class 2). Its high transmission rate of
 up to 12 Mbit/s
 is of special interest for fast application in the manufacturing process like drive set-up and diagnosis. To guarantee short cycle times and low latency, the PROFIBUS firmware is running on a dedicated Microcontroller. A Dual Ported RAM decouples the firmware from the performance of the PC.
For data access to connected PROFIBUS slaves, an optional OPC-Server
Pro Multiserver
is available. Furthermore, the driver software contains a communication DTM
Pro CommDTM
for data access according to standard FDT 1.2, that is commonly used for parameterization of PROFIBUS slaves. Also, the PROFIBUS USB adapter can be integrated easily into own applications due to the uniform API-DLL. A developer manual with the description of the function calls is available as well as header files and examples in C/C++ source code.
Application Notes
before using the interface just install the supplied software
with the USB cable attach the isPro USBv4 to the PC
the isPro USBv4 can be used as an additional master and can be connected to an existing PROFIBUS network
The isPro USBv4 can be connected to a PROFIBUS PA network with an isFF/PA MAU media access converter
the connector pin assignment is conforming to the PROFIBUS standard
configure the interface in the installed driver configuration program
with the supplied test software you can search for connected PROFIBUS slaves (Live list)