FDT 1.2.1 Device DTM for the motor control SIMOCODE Pro C / Pro V and Pro S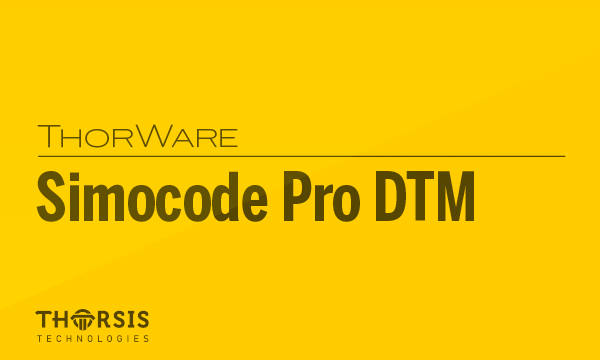 technical data / system requirements
Windows XP, Windows 7, Windows 8, Windows 10
implemented and certified according FDT specification 1.2.1
German documentation on CD
Support and maintenance agreement for 1 year
features / supported protocols
SIMOCODE Pro C, Pro V and Pro S
FDT 1.2.1
PROFIBUS DPV1
single license or site license

demo version
TW Simocode Pro DTM (download available)
related hardware
SIMOCODE Pro C, Pro V and Pro S
Contact
Request an offer
Support request
Downloads
The TW Simocode Pro DTM is used to operate the SIEMENS motor control SIMOCODE Pro C / SIMOCODE Pro V / SIMOCODE Pro S. A FDT device type is provided for each variant of the motor control. The DTM supports parametrization of all functions of the SIMOCODE devices including their currently available extension modules.
The DTM can be used to integrate SIMOCODE Pro devices from SIEMENS into FDT configuration software (e.g. PACTware or Fieldcare) as well as into engineering tool like ABB 800XA.
The DTM supports following specifications:
FDT 1.2.1
DTM Style Guide (FDT Group, Version 1.0)
PROFIBUS (DPV1)
The user interfaces are designed in a way that provides a similar look and feel to the SIEMENS software SIMOCODE ES. The functionality of these UIs is self-adapting respectively to the connected device type (Pro C, Pro V or Pro S) and to the selected extension modules.