FDT 1.2 Device DTM for the motor control SIMOCODE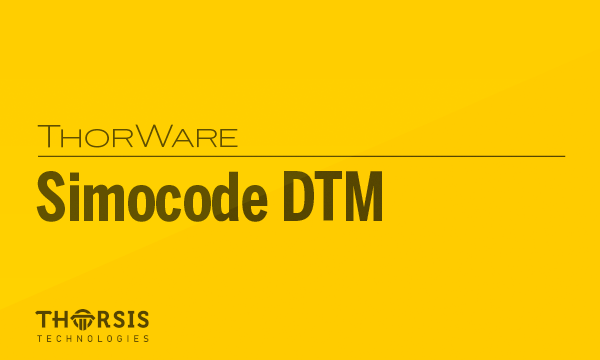 technical data / system requirements
Windows XP, Windows 7, Windows 8 and Windows 10
Visual Studio from version 2005 beginning
HART, PROFIBUS DP/V1, FOUNDATION Fieldbus, OPC, CANopen
english documentation on CD
Support and maintenance for 1 year
features / supported protocols
SIMOCODE DP
FDT 1.2
PROFIBUS DPV1
single license or site license

additional services
Talk to us. We would like to inbtegrate your EDD into the DTM and create this way your device specific DTM software package.
demo version
based on a provided EDD implementation we create on request a full functional demo version for your device.
Contact
Request an offer
Support request
Downloads
The TW SIMOCODE DTM is a Device-DTM for the drive controller SIMOCODE of Siemens. The DTM contains the isSimocode DTM and the isSimocode Pro DTM for the drive controller Simocode- DP und SIMOCODE Pro C/Pro V. This motor protection and control device with communication capability which can be connected to the PROFIBUS DP. It protects three-phase devices against thermal overloading by means of integrated motor protection functions. All protection functions can be parameterized to respond by issuing a warning or shutting down the controller.
The DeviceDTM communicates with the drive control device via a CommunicationDTM using PROFIBUS DP (MSAC2 services). The graphical user interface of the DTM allows:
the set and change of device parameters; logical connections between individual device functions can be established
the use of online functions for control and diagnosis