Development of FDI Communication Server / Development of FDI Communication Packages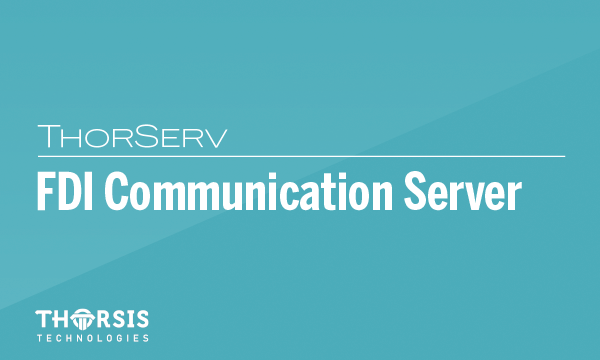 Contact
Request an offer
Support request
FDI offers the possibility to integrate external communication devices into FDI host systems via FDI Communication Server. With the isHRT FDI Communication Server and the isPro FDI Communication Server Thorsis Technologies has developed the first FDI Communication Server according to the FDI specification 1.1.
Both communication servers are integrated into the host system via the "Lightweight Communication Server" concept.
The isHRT FDI Communication Server is used in ABB's Field Information Manager and for isPro FDI Communication Server, it is in preparation.
The isHRT Communications Server also implements a HART master and can, therefore, communicate with any HART modem connected to the PC via a serial COM port.
Further FDI communication servers, especially for our modular gateway solution the isNet Lite with its communication modules for HART, PROFIBUS and FOUNDATION Fieldbus are in preparation and will be released in the near future.
If you have a fieldbus adapter or gateway and would like to make this device available in FDI hosts, please do not hesitate to contact us. We would be pleased to advise you about the possibilities for the implementation of an FDI communication server, how the FDI communication package should look and which host systems are suitable for an application. Furthermore, our experts can implement the requirements for both the FDI Communication Server and the FDI Communication Package.